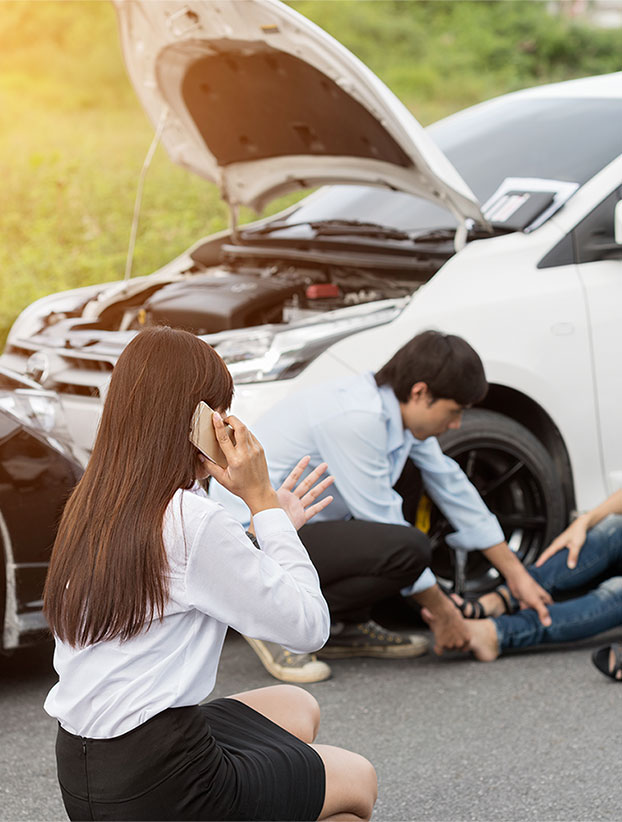 Let Our Lawyers Handle the Stress and Help You Recover
We serve all types of clients, and we're prepared to help you with cases anywhere in the state. After your automobile accident, you can reach out for more information about your options. We can explore your situation and discuss how you may receive compensation for your pain and suffering. If you're dealing with bills, we'll work to see that you're paid for the care that you need to recover. Our goal will be to resolve your case in a way that you can feel comfortable with.
How We Help You After Your Accident
Worried about consultation costs or hidden fees? You don't have to.
We don't get paid unless you do.
We Take the Stress Out Of The Court System

We Offer An Online Management Access System To Keep You Informed

Our attorneys offer legal consultations free of charge!

We'll Fight For You And Your Family's Best Interest
Call Us Today (916) 665-0963 Schedule a Consultation
A person involved in a minor collision and sustained injuries to his right shoulder. Manzoor Law Firm, Inc filed a case for negligence and the case settled for $100,000.
Reliable Advice and Representation
The legal team at the Manzoor Law Firm offers legal assistance with a high degree of knowledge.
Years of experience and our in-depth knowledge guarantee tailor-made, targeted solutions.
We offer reliable advice and representation in legal matters concerning a variety of disciplines.
"We are so grateful for the service that we have received from Shahid Manzoor and his team in our slip and fall injury experience. My dad had slipped on water at a grocery store and injured his back, but we were hesitant in seeking an attorney because my dad has hearing loss, does not speak English and I've never worked with anything law-related before."

M. Her

"We received professional representation, and so much more. Attorney Manzoor exceeded our expectations. He was quick to respond, as we contacted him just days prior to a hearing. He took over the hearing, and our case, resulting in an excellent outcome! He was also empathetic, and calming to my husband who was beyond stressed about this issue."

J. Monopoli

"Mr Manzoor runs a tight ship as he always has his clients first at hand looking out for there best interest. He truely understands the law and him and his team of professional's are on top of things fighting for you . I know first hand Thank You Mr. Manzoor."

B. Clark