Defective Product Injuries Are Not Your Fault!
Manufacturers have the responsibility to test their products to make sure they work safely according to the US Consumer Product Safety Commission (CPSC). Each product must meet the regulations, laws and standards indicated by the CPSC. Unfortunately sometimes a product may malfunction or unforeseen hazards may be present. Consumers unknowingly purchase these defective or dangerous products which sometimes leads to severe injury or even occasional death. This negligence from the manufacturer is not your fault.
What is Considered a Defective Product?
The legal definition of a defective product is a consumer product that has an
imperfection due to an error in design or manufacturing or is faulty because
of inadequate consumer warnings or user instructions.
Design Flaw

Manufacturing Error

Improper Labeling

Insufficient Instructions

Malicious Intent

Poor Judgement

Human Error
Call Us Today (916) 665-0963 Schedule a Consultation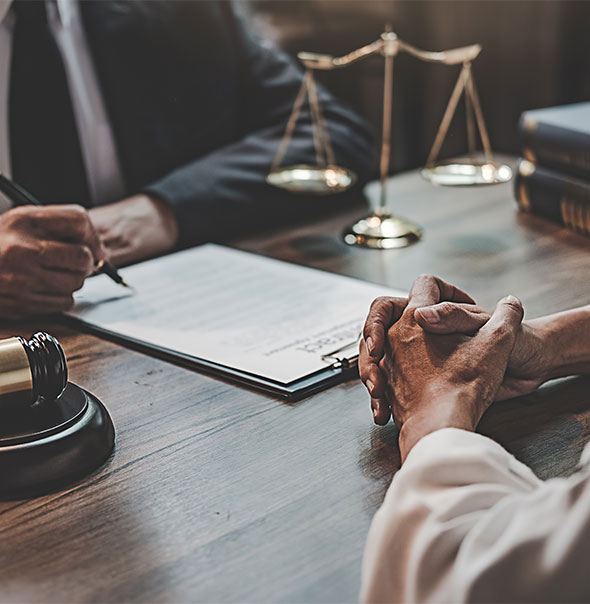 A young client injuries his head using a post pounder. Manzoor Law Firm, Inc filed a product liabilities claim against the manufacture and the case settlement for $675,000.
Reliable Advice and Representation
The legal team at the Manzoor Law Firm offers legal assistance with a high degree of knowledge.
Years of experience and our in-depth knowledge guarantee tailor-made, targeted solutions.
We offer reliable advice and representation in legal matters concerning a variety of disciplines.
"We are so grateful for the service that we have received from Shahid Manzoor and his team in our slip and fall injury experience. My dad had slipped on water at a grocery store and injured his back, but we were hesitant in seeking an attorney because my dad has hearing loss, does not speak English and I've never worked with anything law-related before."

M. Her

"We received professional representation, and so much more. Attorney Manzoor exceeded our expectations. He was quick to respond, as we contacted him just days prior to a hearing. He took over the hearing, and our case, resulting in an excellent outcome! He was also empathetic, and calming to my husband who was beyond stressed about this issue."

J. Monopoli

"Mr Manzoor runs a tight ship as he always has his clients first at hand looking out for there best interest. He truely understands the law and him and his team of professional's are on top of things fighting for you . I know first hand Thank You Mr. Manzoor."

B. Clark