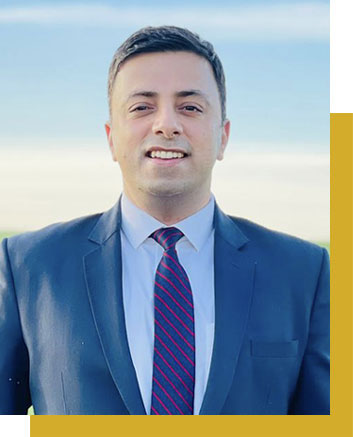 Sachin Kalra, Esq
Associate Attorney

Email
Sachin Kalra is a licensed attorney in California practicing Immigration law and Family law. His practice includes the areas of Immigration law, Family law and Personal injury in California.
Mr. Kalra have more than 14 years years of experience in dealing with matters relating to family law, criminal law and corporate law. He is resourceful in handling all the legal issues needed to protect the client.
He is a team player and complete projects adhering to strict deadlines.